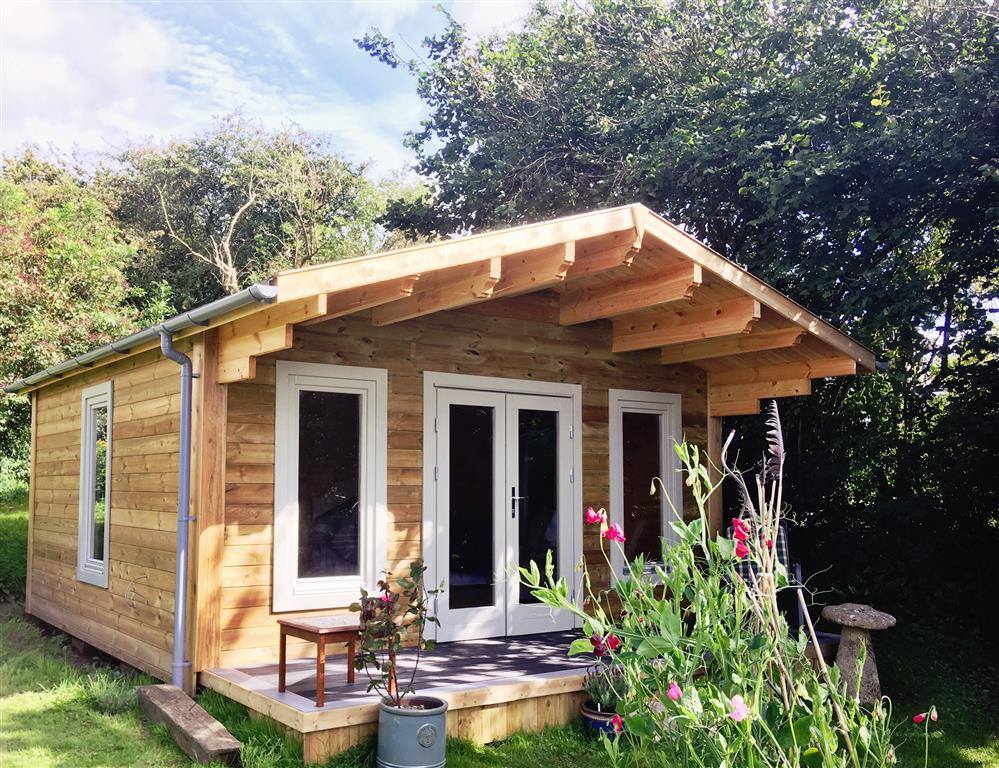 Our self assembly log cabins kits are the best way of adding garden buildings to your property. They are easy to construct and come in a fantastic range of designs and sizes. There are many benefits of using a wooden log cabin to add a garden building to your property.
Our garden buildings are much quicker to construct than brick or concrete structures.
A log cabin kit arrives on a single delivery directly to your property. No need to plan multiple visits or deliveries from construction suppliers.
Our buildings are made from renewable materials.
Our log cabins can easily be insulated and are very environmentally friendly.
All of our garden buildings have double glazed windows and doors as standard.
We use higher quality floorboards and roofing boards than our competitors.
Our garden buildings are perfect for a range of building types
Summer houses – perfect for adding a sunroom to the garden to read, and somewhere to but the garden furniture.
Poolhouse – Great for storing all of the pool toys, chairs and materials for the pool.
Office – If you work from home there is no better office than a log cabin in the garden. Our wooden garden buildings look and smell great, and get you out of the house, just like you are going to work!
Gym – Perfect for adding a home gym of any size. Floors can be reinforced or made entirely from concrete for those using very heavy weights.
Garage – Log cabins are the quickest and easiest way to add a garden to your property.
Workshop – Wooden buildings are nicer throughout the year than concrete and make perfect workshops. Especially in winter!
Our log cabins are designed to be constructed in a weekend by you and some friends using tools most of use have. See our log cabin construction guide for more information.