We offer free delivery across England and Wales for all of our cabins.
Before ordering your product from us you should be aware of the following conditions when ordering and requirements on the day of delivery.
Please note that unlike other manufacturers there is no need to assist unloading Log Cabins South West buildings, as they will be delivered on lorries with cranes. All you have to do is to move it from your door to the garden where you want to build it.

Important! For deliveries we aim to use a
HIAB Crane

. Please ensure there is sufficient access for a lorry before placing your order otherwise a re-delivery charge may apply. A re-delivery involves a delivery with a small designated lorry.

We aim to deliver within 6-8 weeks from your order, sometimes it may be slightly longer due to stock levels, seasonal demand or other unforeseen circumstances. We will notify you if there is likely to be a significant delay to your order.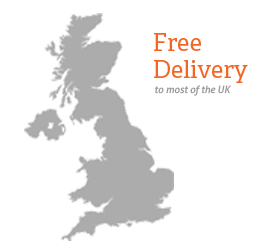 We offer kerbside delivery only. We therefore recommend that at least two adults (capable of carrying reasonably heavy loads) are present at the time of delivery to enable the delivered items to be moved quickly and safely. Our driver will not be able to assist with moving the item to its final installation point and we withhold the right to refuse delivery and charge for full returned and re-delivery. If you require assistance with unloading then this must be booked in advance at a separate cost. We hold no responsibility for items stolen or damaged once taken off the delivery lorry.
You need to be there! We will not deliver unless someone is there to sign for and inspect the items. An agent or representative of you can be used but please confirm this in writing prior to delivery. It is your responsibility to ensure that there is suitable access and enough clearance around the vehicle to safely deliver the item.  Our driver will not take any unnecessary risks when trying to deliver and may abort delivery if its deemed unsafe to do so. Re-delivery will incur an extra cost to be met by you.
It is your responsibility to thoroughly check the product before the driver leaves. Any queries/damaged or missing items must be raised and logged with the driver as they may not be dealt with to your satisfaction post-delivery.
Remember that the delivery date is an all day appointment. This means it that delivery could be attempted at any time during the day. We will try to accommodate any requests for a specific slot (i.e. am or pm) but this cannot be guaranteed. We will also try to contact you shortly before your item is delivered but again this cannot be guaranteed due to the works schedule or unforeseen problems such as traffic, etc.