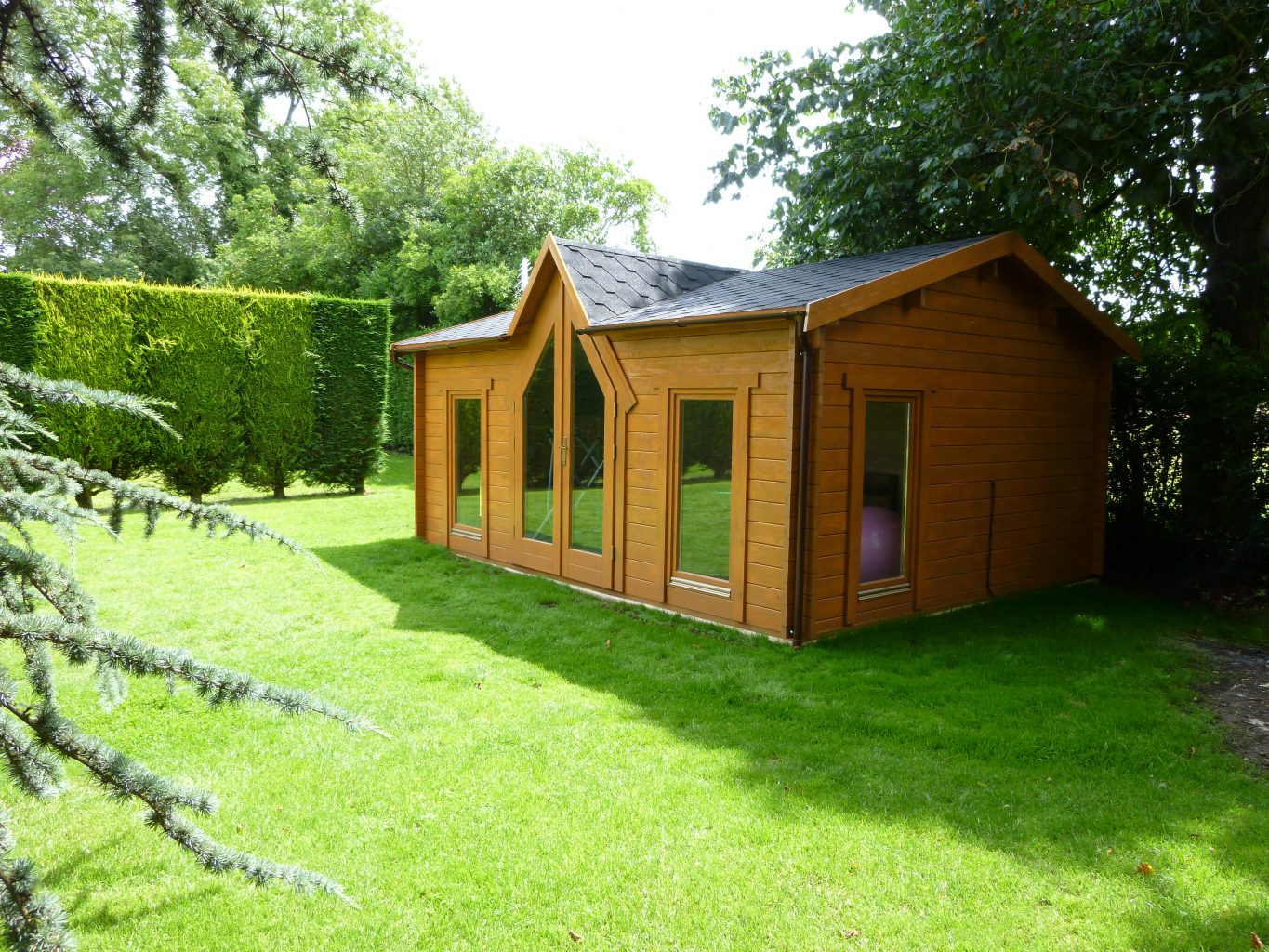 I have been building log cabins in Cornwall for over 20 years. My family run business started life on the family farm. I was excited by the prospect of making new buildings from my favourite woods, rather than continuing the family farming business.
Over the years we have built just about every type of wooden business possible. My bespoke wooden buildings company designs and makes any building type, but primarily houses, commercial, schools, garages, offices and studios. Our buildings are much more environmentally friendly than brick, block or concrete construction. They also also cheaper and much quicker to build, are also much more energy efficient.
We offer a design and construction service. We take care of everything from initial meeting, ideas, designing your dream building right through to construction and fittings inside.
I also have a passion for smaller garden log cabins. I love seeing cute summerhouses in the garden. Our interlocking log cabins kits make perfect home offices, gardens, workshops and studios. You can construct one of these cabins in a weekend with the helps of a friend and a few tools. We also offer a construction service if you want it done more quickly or don't fancy the challenge.
We design and build our own range of log cabin kits, that can br found on this website. We source sustainable woods from forests in Europe. We designs the cabins and have them made in mills in Eastern Europe. This makes it cost effective but allows us to maintain our high quality standards. The log cabin kits are then shipped to the UK and into you for delivery.
We have a great range of cabins, but love making unique customer designs for our customers as well.
by Brian Runnalls, founder of Log Cabins South West, part of the North Coast Log Cabin company.